Posted Jun. 23, 2016
Looks like salmon are here for june!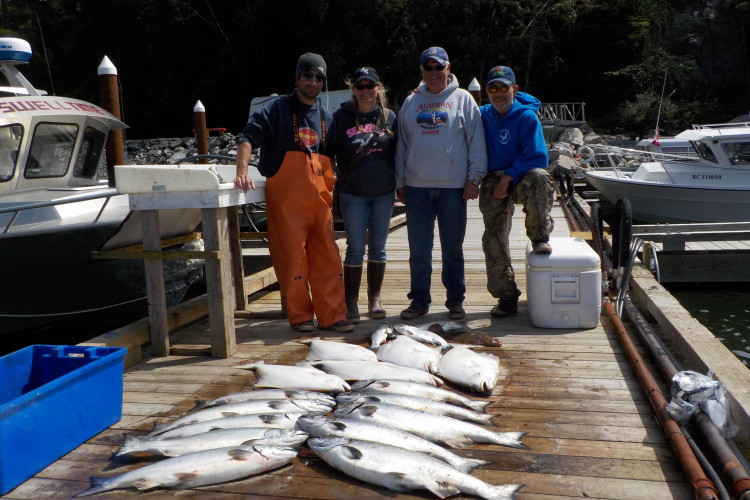 Good weather and great fishing is the best way to describe our past month. salmon arrived on swiftsure bank and we've been getting steady catches of Chinook salmon in the 12-18 lb range  for the last few weeks. Halibut fishing continues to be productive. drifting in deep water using grubs and herring has been working for the halibut. There seems to be lots of wildlife on the bank and our groups have been enjoying incredible whale shows almost every day.
Joe and his friends from Washington state ar in the picture above with their catch of salmon and halibut. Lucky!