Posted Aug. 16, 2015
Hot August Fishing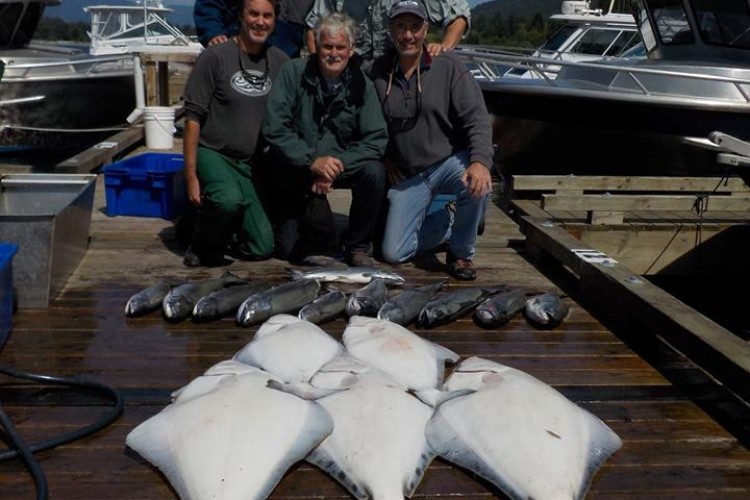 August Has started out with some fantastic catches. Halibut fishing continues to be strong at Swiftsure bank and salmon are biting best on ebb tides at the salmon bumps. There is lots of bait fish around and we are seeing humpback whales on most days. this is a good indication that the salmon and Halibut should be around for a while yet!  
heres a pic of a nice bunch of fish from the bank. 
We have a few days open in late august and early September. Give us a shout if you are considering a fishing trip this summer! 1-866-888-8617
Now write about what availability you have in the upcoming week or two. Are you booked up? That's fine, say so, but also tell people when your next availability is. Include your phone number and that's a wrap.