Posted Jun. 30, 2015
Great fishing in June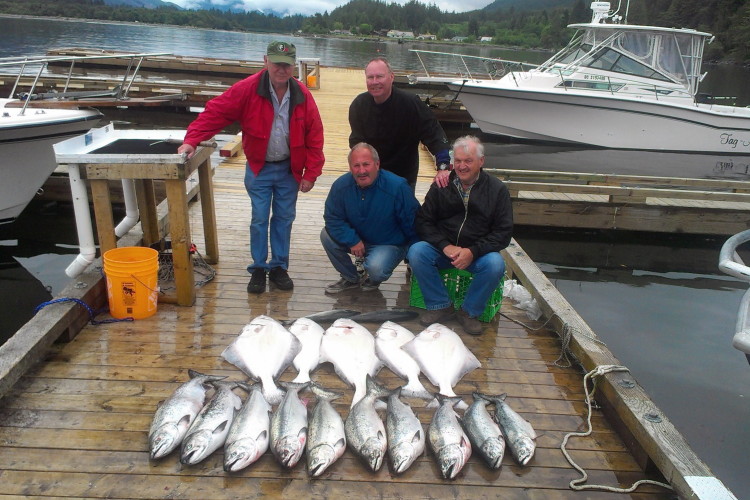 We've been experiencing Great Halibut and Salmon fishing throughout June. Our weather has been cooperative with a lot of days of sunshine and calm water. Heres a pic of Wilf and the guys from Manitoba with a solid catch of fish! Salmon have been coming from "hole in the Wall" with the average size around 15 lbs.
Brothers, Randy and Wade from Washington were in town for a few days and decided to try their luck at fishing. It ended up being the fishing trip of a lifetime for the boys as neither had caught a halibut before. on the way in at the end of the day we were lucky enough to see a pod of Orcas and we finished the day pulling full crab traps.
What we caught
Now write about what availability you have in the upcoming week or two. Are you booked up? That's fine, say so, but also tell people when your next availability is. Include your phone number and that's a wrap.