Posted Jul. 31, 2016
Great catches in for July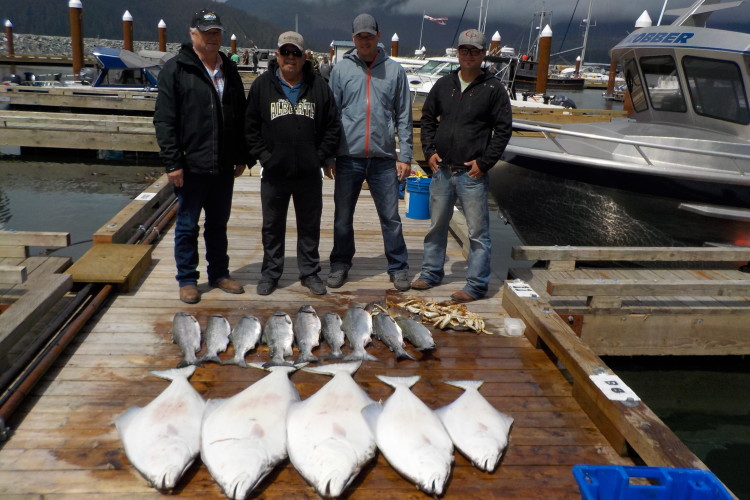 It seems like halibut and salmon fishing can't get any better. Swiftsure bank is producing lots of salmon and halibut. Chicken sized halibut are being caught while drifting and larger fish are being taken while anchored if you are willing to put in the time. the ranch and bumps are giving up a mix of salmon, coho, mid grade springs, and the odd tyee! With all the bait fish around, it looks like good fishing should continue through August. 
Above is a picture of Dwight Quance's group on the first day of a 3 day fishing adventure.
August 29th-31st are open if anyone is interested in booking a charter.