Posted Aug. 17, 2016
August fun fishing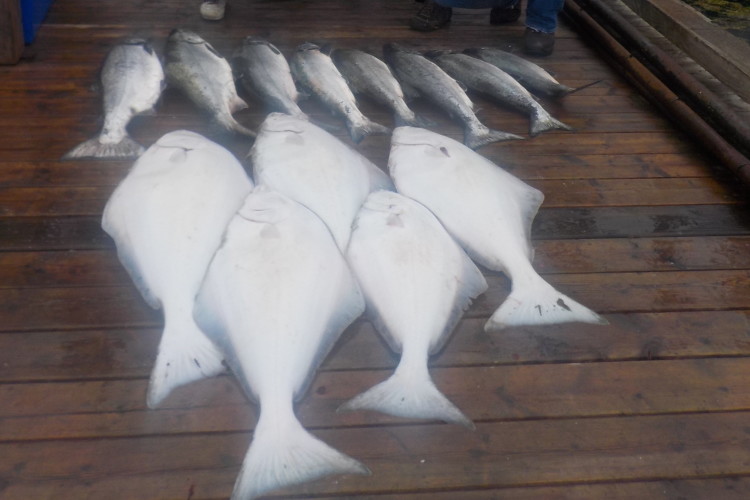 Salmon fishing continues to be good on Swiftsure bank, most days, there enough fish around to pick through and get some beauties in the mix. We are still catching halibut, but working a little harder for them than we were a few weeks ago. fishing along the local shores has picked up and some nice chinook salmon are being taken from Camper and Logan. Weather has been excellent, not many foggy days! 
The fish pictured above were caught by local legends Don and Mazel chamberlain and their friends
What we caught
Coho salmon fishing should start picking up through September. We have dates available in late September for this fun fishery! 250-812-6963.